SGKA Karate Grading Winter 2021
This year's winter grading will be held at Kelty community centre on 27th & 28th November from 08:45am.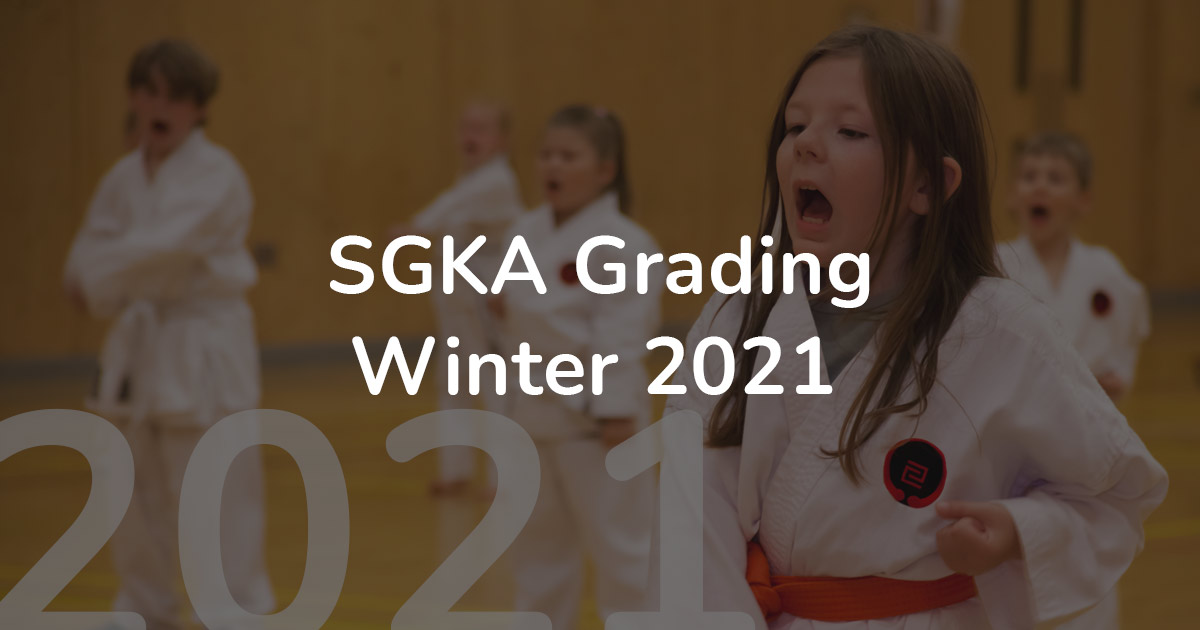 Prep Work
It is very important that all students put in the required work in order for them to grade over the weekend.

In order to help get everyone up to speed and comfortable with what is required for their own grading, additional classes will be held in the weeks leading up to the grading event.

Additional classes will be held at Kelty Community Centre on:


Saturday 6th November
White Belts
(9am - 9:45am)
Red, Yellow & Orange Belts
(9am - 10:15am)
Green Belt & Above
(9am - 11am)
Sunday 14th November
Orange & Green Belts
(10am - 11am)
Green Tab & Above
(10am - 12pm)
Saturday 20th November
Green Belt & Above only
(9am - 11am)
These classes are free and you should get along to as many classes as possible before the grading. You will be told the week before the grade if you are ready for your grade.
I will be giving out tabs at all classes leading up to the grading. You need 5 tabs to grade.
White
- Basics.
Yellow
- San Dan Gi/Ippon Kumite
Blue
- Kata
Green
- Kumite
Red
- Break Falls
Brown
- Attendance
This demonstrates that you have shown an acceptable level in class for each of these for your grade.
You must have a licence to grade as per my post last month.
You need your licence to train under the SGKA and the IOGKF. It pays the affiliation fees and means you can compete, grade and attend Gasshuku's (courses) throughout the year.
Visit
https://sgka.co.uk/
to complete your licence form. If you have any questions please ask.
On the day
This is of course subject to change due to covid guidance.


Saturday 27th November
08:45-08:55
Registration
Everyone should be ready to start at
09:00
09:00 – 10:30
Warm up, Basics, Moving Basics and Sandan Gi
10:30
White belts finish
10:35 - 11:30
Group Training GSD Ichi/Ni
11:30
Red/Yellow and Orange belts finish
11:35 – 12:30
Saifa +
12:30
Green/Green tab and Blue finish
12:40 -14:00
Kata
14:00
All finish
Sunday 28th November
09:00 –10:00
White/Red/Yellow
10:15-11:45
Orange/Green/Blue
12:00
Finish Blue tab and up.
Weekend fees - Cash on arrival
Junior £30
Adult £35
Discounts 3 for 2 family.
Download the grading form in advance
To help save time on the day, you can download the grading form in advance here, print out, fill in and bring with you to your grading.

Don't worry if you can't do this before-hand, there will be hard copies available when you arrive.